Our event space is perfect for weddings, corporate meetings and special events! The space is newly-renovated, inviting, inspiring and full of natural light.
We can accommodate 150 seated guests and 250 standing. You can also take advantage of our outdoor parking lots and industrial space for photo opportunities.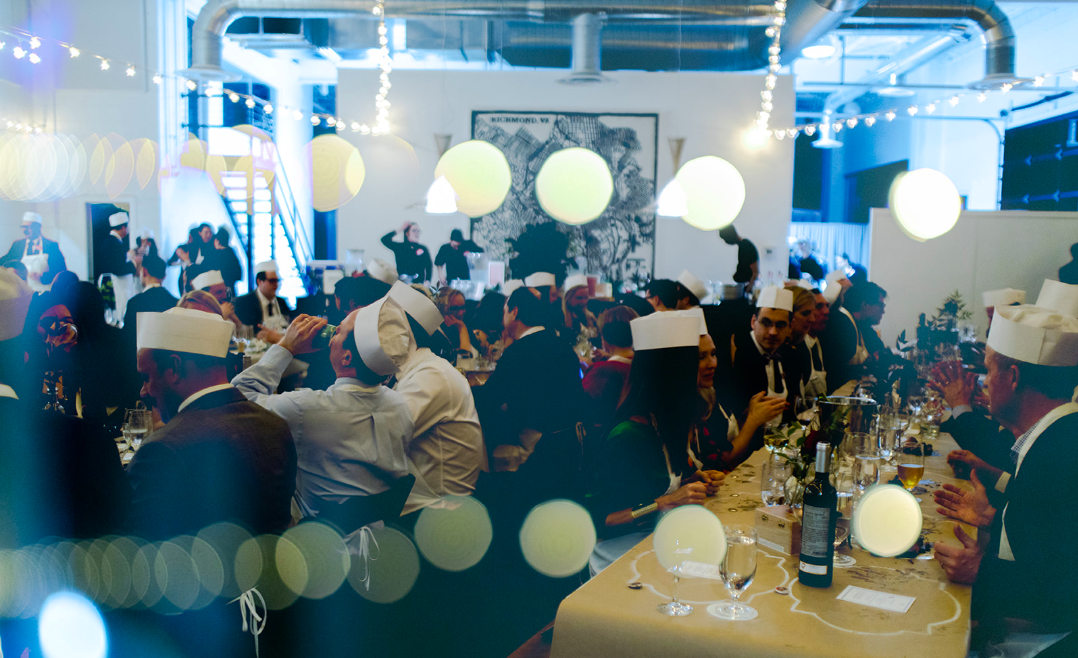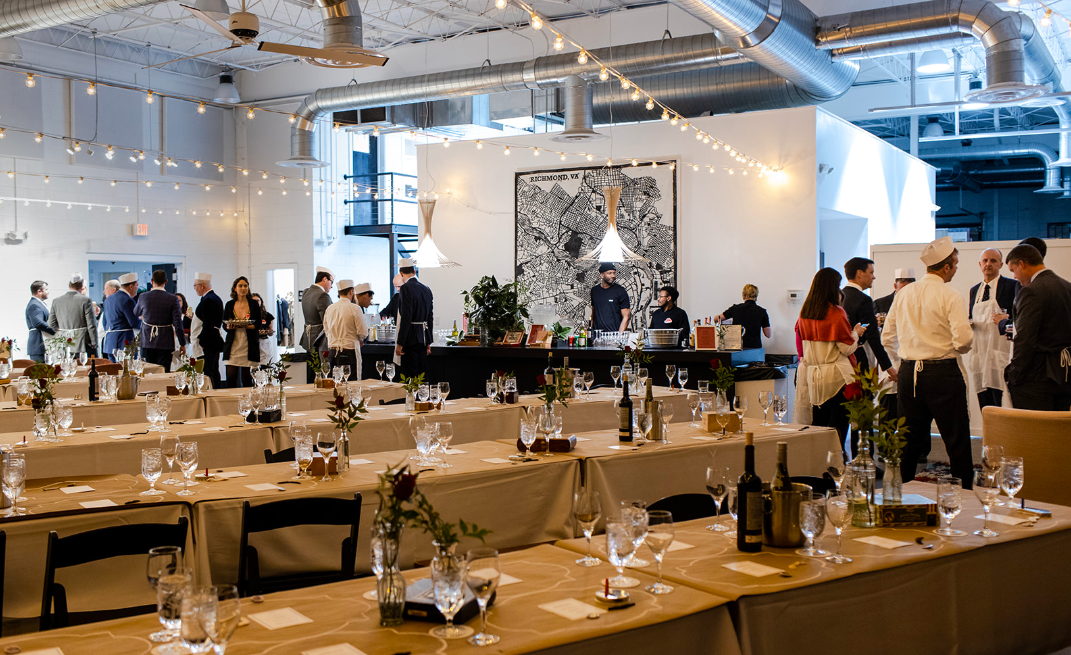 2019 RENTAL RATES
Friday: $2500
Saturday: $3000
Weekday/Weeknight/Hourly Rates are also available. Please inquire!
* all events must end by 11pm
EVENT INSURANCE
We require event insurance for all events at Studio Two Three. You can purchase through the following portals:
1. https://www.theeventhelper.com
2. https://www.markelinsurance.com/event
3.https://www.phly.com/products/SpecialEventsIns.aspx
TO BOOK
Call 804.254.7302 or email mary@studiotwothree.org for more information and to book.
all photos courtesy of Carly Romeo & Co
CLIENT TESTIMONIALS
"After months of searching, we knew Studio Two Three was perfect for our wedding the moment we walked into the venue. The space is flexible and already included much of what we needed with few extra perks -- tables, chairs, lighting, wine fridges, an on-site ice machine, a room for the wedding party to get ready, and plenty of room for food and drink. The Studio Two Three team was patient, easy to work with, and quickly responded to any questions we had. We can't thank them enough for making our day extra special." - Kevin Clay
"I hope and think lots of newlyweds leave their wedding thinking they made great decisions. We definitely think we did by choosing Studio Two Three. We got exactly the casual, vibrant, easy going, and earthy vibe we were going for. Every choice we made reflected some part of us. Mary and the team at S23 are also great resources to connect you with other parts of your wedding planning if you decide S23 is the right fit. We really loved having our wedding at S23!!! Its definitely a night we wish we could relive!"
- Lane O'Connor

"Studio Two Three was the perfect location for our Glitter Glam Jam fundraiser! It's a beautiful venue with everything you could need to host a successful event, right in the heart of Scott's Addition. All our guests loved the space and we hope to come back year after year."
- Ted Lewis, Side by Side

"The Studio Two Three community helped us have one of the best nights of our lives surrounded by love with family and friends. The space itself is comfortable and accommodating, centrally located, beautifully lit with access to the outdoors, and contains all of the practical needs like parking, chairs and tables, a bar, coolers and an ice machine. The whole process was easy, and Studio Two Three staff were a breeze to work with. We couldn't think of a better place to give our money to in order to celebrate our love- it felt like a donation to our community rather than a payment."
- Tesni Stephen
WANT TO ADD A LITTLE SOMETHING SPECIAL? BOOK S23 TO-GO, OUR PRINT TRUCK!
GETTING HITCHED? Guests can print a banner or flag for the happy couple with our giant wood type. #y'allgothitched! Plus, screen print your wedding favors on-site! Totes, t-shirts, koozies with your logo/hashtag/image AND use the truck as a photo booth to create custom portraits of your guests and wedding party!

SHOW YOUR CUSTOMERS OR EMPLOYEES SOME LOVE Print tote bags and t-shirts with your logo for your customers or employees to take away.
PRICING
2 hours: $400; $150 for each additional hour

4 hours: $750: $150 for each additional hour

6 hours: $1,000: $100 for each additional hour

Blank t-shirts, totes, koozies and fabric can be purchased at wholesale prices
FOR MORE INFO & TO BOOK
Call 804.254.7302 or email events@studiotwothree.org for more information and to book.